Automate and scale patient outreach aimed at improving clinical outcomes.
Help your patients receive necessary care using HIPAA compliant texting, voice, and telehealth solutions.
Automate and scale patient outreach aimed at improving clinical outcomes.
Help your patients receive necessary care using HIPAA compliant texting, voice, and telehealth solutions.
Reduce Time
by 75%
Automate patient outreach decreasing staff time on phone to focus on patient
priorities.
Reduce No Shows
by 50%
Improve access with virtual care that increases appointment adherence, volume and
revenue.
Increase Appointments
by 30%
Increase visit volume with automated outreach and improve screening rates and close gaps in care for priority populations.
Suganya Karuppana, MD, CPE, CPHQ
Medical Director of Quality, Family Medicine Physician | Adelante Healthcare
With Providertech's help, we used secure texting to offer patients who had an office visit within the last 12 months to have a home screening kit or mammography requisition sent directly to their home rather than obtaining it in the office. In just one week, we received responses from over 450 patients for colorectal cancer screening alone.
Healthcare outreach workflows designed by and for clinicians
We can help you increase appointment volume, outcomes, and revenue by engaging at-risk patients and members throughout the entire care continuum. Integration with all major EHRs ensures we can automatically identify and target segments of your population for targeted and personalized population health campaigns.
Automate test results delivery
From COVID-19 diagnoses to commonly ordered lab panels, send your patients secure test results via text message in real-time, eliminating manual workflows, and providing clear next steps.
Deliver real time patient updates
Stay connected with patients communicating office closures related to unexpected provider absences, inclement weather, and more.
Target patients overdue for preventative care
Minimize costly ED and Urgent Care visits with recall messaging that promotes routine screenings.
Personalize messaging to chronic disease populations
Identify and manage high-risk patients with chronic diseases using virtual triage and remote monitoring.
Track outstanding orders
Initiate and review necessary lab and diagnostic orders virtually or in-person.
Customize patient engagement initiatives
Use EHR data to segment your audience by demographics and tailor messaging to fit their unique needs.
Seamless integration with all major EHRs
Quick and customized implementation
Up-to-date regulatory documentation using automated processes
Actionable, real-time data and insights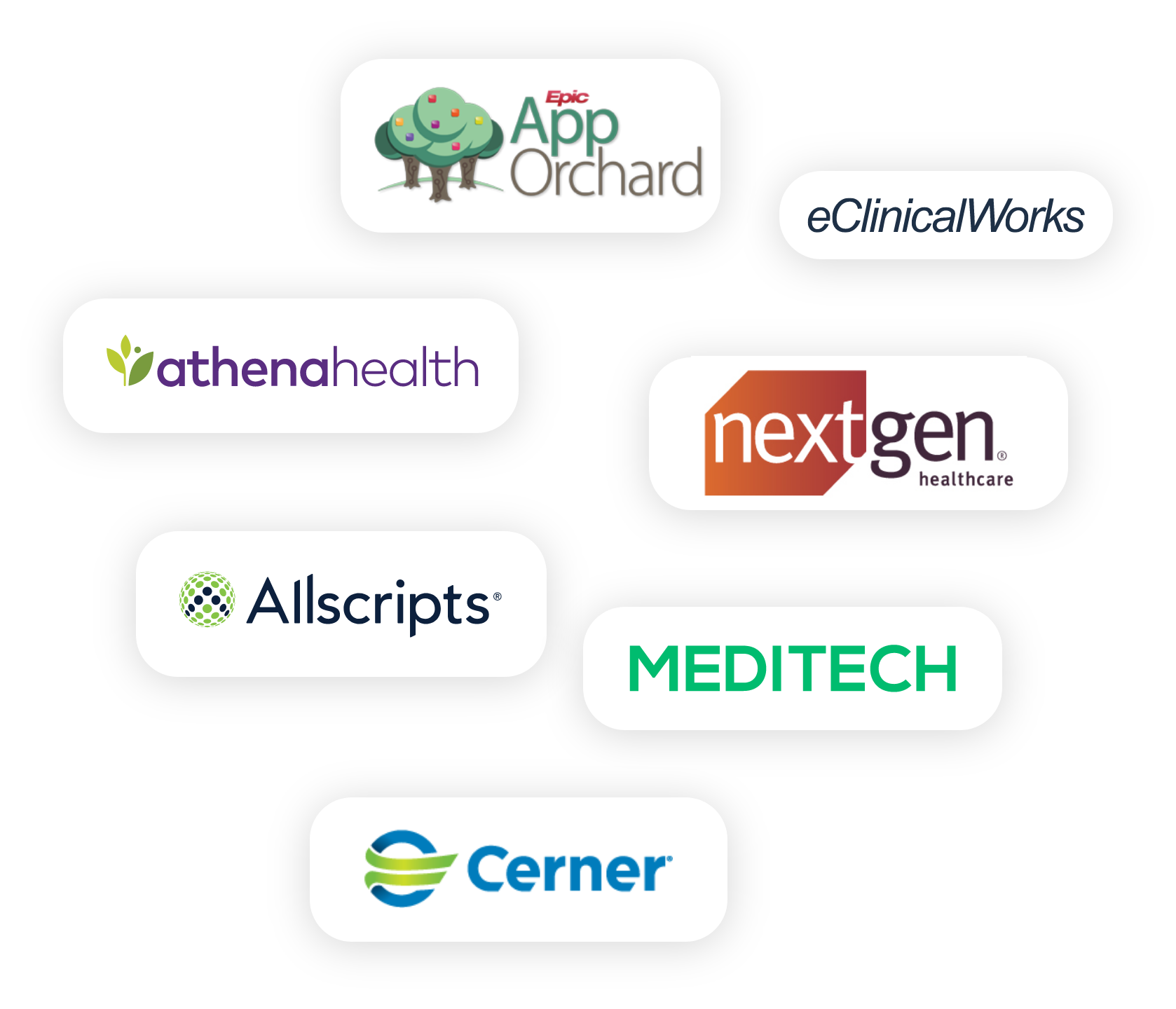 Automated SMS text, voice, and telehealth option
Engage and triage patients when, where, and how it's convenient for them.
Two-way communication
Enable real-time patient and provider correspondence with two-way text and on-demand telehealth appointments.
Customizable workflows
Leverage built-for-you communication workflows with business rules that meet your practice's needs.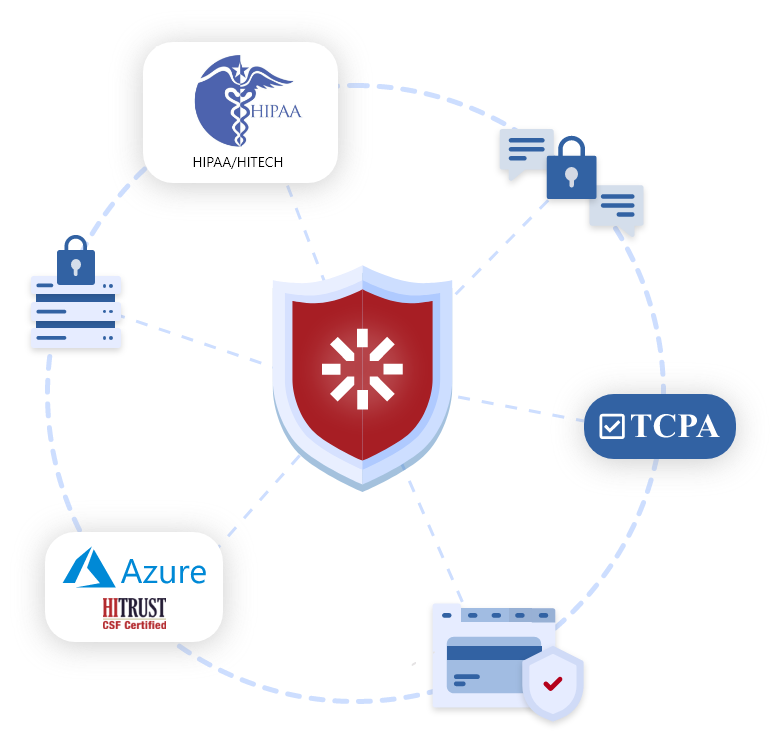 Easily communicate with your patients while safeguarding their information.
Encryption for all data and Personal Health Information (PHI)
Secure and HITRUST Certified Infrastructure
Built with TCPA safeguards
Birthday wishes
Mental health
Blood Pressure screenings
Men's health
Cancer screenings
Prenatal and postpartum care
Chronic disease management
Smoking cessation
COVID-19 messaging
Vaccinations
Diagnostic screenings
Weather alerts/cancellations
Women's health
Medication adherence
Learn more about expanding population health outreach
The healthcare industry is catching on to the time and cost-savings of automated technology. From appointment reminders to scaled communication efforts, technology is enabling healthcare providers and payers to more effectively scale their patient outreach strategy.