Most Americans are familiar with hospitals and health systems. Even if they live in a rural part of the United States, they probably have a provider who's linked to a bigger healthcare system in a more urban setting. 
A type of healthcare provider organization fewer individuals know about — yet one that serves a great need in this country — is a Federally Qualified Health Center (FQHC). Also referred to as Community Health Centers (CHCs), FQHCs provide primary care services to vulnerable and underserved populations in rural and urban areas and consist of migrant and homeless health centers, public housing primary care centers, school-based health programs, health center program "look-alikes" and outpatient health programs/facilities that a tribal or urban Indian organization operates. 
FQHCs are required to provide medical services to all residents in specific areas — whether those individuals are able to pay for these services or not. How do they continue to operate, then? Through federal funding and contracts with Medicare, Medicaid and commercial health plans.
To acquire federal funding under Section 330 of the Public Health Service Act (PHS), FQHCs must meet the following requirements:
Be located in a federally designated medically underserved area (MUA) or serve medically underserved populations (MUP)

Provide comprehensive primary care, including dental, mental health, substance abuse and other services

Establish a sliding fee discount program 

Be a nonprofit or public organization 

Have an ongoing quality assurance program 

Be governed by a community board of which a majority of members are patients at the FQHC
These stipulations don't negate the availability of healthcare services for those who have the ability to pay, though. FQHCs simply are geared toward those with limited and restricted access to healthcare. 
All About Federally Qualified Health Centers 
According to the United States Health Resources and Services Administration (HRSA), approximately 30 million individuals across the U.S. — one in nine children, one in five rural residents, one in three living in poverty and more than 385,000 veterans — rely on FQHCs for care. Medicaid members comprise nearly half of the patients seen.  
There are more than 1,400 official locations in the U.S. Along with FQHC "look-alikes" and service sites, the total is over 14,200.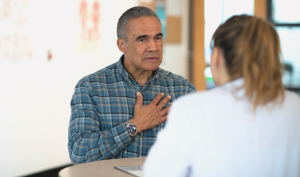 Along with making it easier for marginalized populations to access and engage in healthcare, FQHCs are designed to serve communities that may have financial disadvantages, language barriers, geographic barriers or other specific needs. Because of more affordable care, patients have better access to immunizations, health education and preventive screenings. Plus, they are required to meet nationally-accepted practice standards for managing chronic illnesses and reducing health disparities. 
FQHCs played an especially important role during the COVID-19 pandemic. Data has shown that these providers were disproportionately responsible for getting populations of color vaccinated against COVID-19; they allocated about 61 percent of their COVID-19 vaccine doses to people of color, compared to the about 40 percent administered to racial and ethnic minorities in traditional clinics. 
There are advantages of FQHCs beyond improved care access for patients. All FQHCs receive:
Enhanced programs in Medicare and Medicaid reimbursement

Up to $650,000 in new start money

Coverage in medical malpractice through the Federal Tort Claims Act

Eligible to purchase non-prescription and prescription medications for outpatients through the 340 B Federal Drug Pricing Program

Access to National Health Service Corps

Access to the Vaccine for Children program

Eligible for various other federal programs and grants

Access to on-site eligibility workers to provide Medicaid and CHIP enrollment services

Access to National Health Service Corps or NHSC dental, medical, and mental health providers
FQHC Challenges
Along with those benefits, though, come challenges. For example, many FQHCs are overwhelmed by patient volume, and budget and financial limitations often hinder their mission. Many are attempting to move to the value-based care payment model, a transition that's complex and time-consuming. In addition to somewhat uncertain funding at times, FQHCs, like other healthcare provider organizations, face increasing regulatory requirements, especially with the expansion of Medicaid. 
Remember the healthcare workforce shortage we discussed in a previous blog? FQHCs already struggle to recruit and retain both clinical and non-clinical staff members, and the staffing shortage only makes the problem worse. Many FQHCs treat patients with high levels of clinical complexity, meaning existing staff members are already under a lot of pressure to provide quality patient care with inadequate resources. 
The Role of Technology in a Federally Qualified Health Center
Even without a lot of capital and collections from patients, a lot of FQHCs are able to invest in technology resources to increase clinical efficiency and patient engagement while decreasing staff time spent on manual and administrative tasks. Almost all of these facilities utilize an electronic health record (EHR) system, most offer telehealth and patient portal solutions, and some employ digital health tools for appointment self-scheduling, payment collection, electronic test result delivery and other patient engagement activities. 
In a 2022 survey of FQHC executives, most of the respondents reported that they were looking for a digital health platform solution that addresses a variety of needs. Perhaps they're aware of the fact that HIT capacity at FQHCs is associated with improved quality of care. 
For FQHCs to realize the perks of digital health, though, they must be sure to implement technology that reduces disparities, is scalable to meeting demand, eliminates administrative obstacles, helps them conduct effective population health management, promotes proactive clinical decision-making and, most importantly, improves patient outcomes. These tools also should facilitate effective communication to strengthen the patient-provider relationship. 
The Providertech Platform for FQHCs
At Providertech, we partner with FQHCs to connect them to underserved patients who need their care and support. By utilizing automated and scalable outreach, we help them strengthen financial performance while improving outcomes for their at-risk populations. Follow Providertech on LinkedIn for more information about FQHCs and what we can do for them.